I have big news everyone! Our favorite animated show, Rocko's Modern Life, maybe is getting a comeback as sooner as we think!
Just check out this:http://junkiemonkeys.com/the-boondocks-producer-teases-rockos-modern-life-comeback/
I don't wanna tease you, but read these tweets from Carl Jones Twitter :
From a year ago: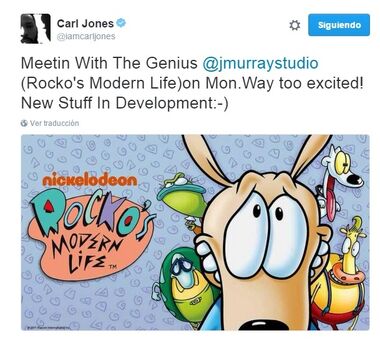 From a few days ago: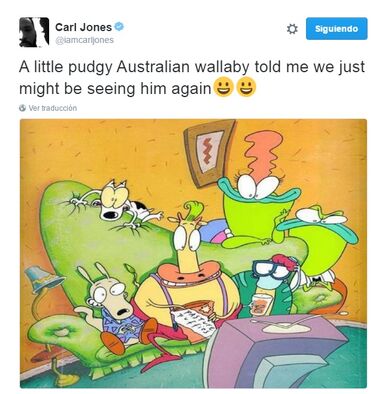 Also a comment that Joe Murray made in a post of these news:
This is great isn't it? I'm so excited if RML gets a reboot. Cross your fingers everyone, this SHOULD happen!
Comments about your thoughts of this reboot will be well accepted.
Ad blocker interference detected!
Wikia is a free-to-use site that makes money from advertising. We have a modified experience for viewers using ad blockers

Wikia is not accessible if you've made further modifications. Remove the custom ad blocker rule(s) and the page will load as expected.