Home
Talk

3
211pages on
this wiki
Welcome to Rocko's Modern Life Wiki, the collective database about the Nickelodeon television series Rocko's Modern Life that any wallaby can edit! We have been working on 211 articles since January 2010 and can always use a helping hand like you! You can help us by adding a page, an image, or even just a word. Not sure about what to do? Contact our administrator, SpunkyRocko!
Featured Article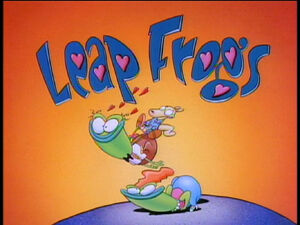 Leap Frogs
is an episode of
Rocko's Modern Life
from the television series' first season.
Characters Present: Rocko, Ed, Bev, Cupid
Summary: Feeling unwanted by her husband, Mrs. Bighead invites neighbor Rocko over to "fix a few things around the house".
Recap: Read full recap...
Featured Video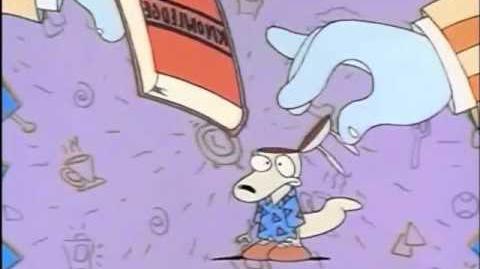 Rocko's Modern News
Rocko's Modern Life has been canceled, but is still airing in reruns on NickToons!
The episodes "Leap Frogs" and "Bedfellows" were banned from airing on Nickelodeon in 1994 because of unwanted content. Luckily, Nickelodeon forgot about this and aired the episodes on Nicktoons TV after they claimed that the episodes would not air any longer. The channel still does not remember the episodes should not air and have allowed them to air on NickToons!
About the Show
"Rocko's Modern Life" is a children's television program that aired on Nickelodeon from 1993 to 1996. Rocko's Modern Life was based around the surreal, parodic adventures of an anthropomorphic wallaby named Rocko, and his life in the city of O-Town. The program was produced by Joe Murray Productions and Games Productions.
Rocko the wallaby, Spunky, Rocko's small pet dog, Heffer, a cow raised by wolves, Filburt, a turtle who is always coming down with a sickness, Ed Bighead, Rocko's toad neighbor, and Bev Bighead, Ed's wife are the series' main protagonists.
O-Town's Monthly Poll
Who's your favorite character?