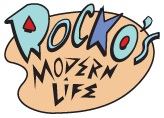 This page contains a list of events, mainly updates, that have occured in the last few months.
Updates
This section includes updates. If an update that has just happened is not included in this section, add it!
Main page
The home page has been updated and been given a character navigation board, a poll, a news section, a featured video, and a featured article. - June 6, 2011
Website appearance
The wiki's background and color has been changed to fit the wiki's subject. - June 8, 2011
Character pages
Infobox templates are being added to these pages. June 1, 2011
Episode pages
A template called "Episode" is being added to these articles. - June 2, 2011
Ad blocker interference detected!
Wikia is a free-to-use site that makes money from advertising. We have a modified experience for viewers using ad blockers

Wikia is not accessible if you've made further modifications. Remove the custom ad blocker rule(s) and the page will load as expected.