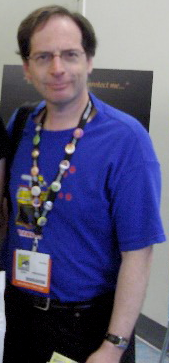 Martin Ansolabehere is one of the crew members for Rocko's Modern Life. He did character and prop designs for season 4 only. Some of his other works are Foster's Home For Imaginary Friends, Dexter's Lab, The Powerpuff Girls, and My Little Pony: Friendship is Magic.
He is not to be confused with Joe Ansolabehere, the co-creator of the Disney Channel animated series Recess and Lloyd in Space who also wrote for a few Nickelodeon series including Rugrats and Hey Arnold!
Ad blocker interference detected!
Wikia is a free-to-use site that makes money from advertising. We have a modified experience for viewers using ad blockers

Wikia is not accessible if you've made further modifications. Remove the custom ad blocker rule(s) and the page will load as expected.